Infra Prosper, Vazhakkala, Cochin
Project Type
Premium Value Homes
Location
Vazhakkala, Cochin
Unit Types
3 BHK
Project Status
Work In Progress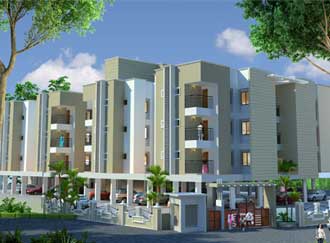 Overview
Welcome to where life's finer joys sprout to spread bliss day after day. Where long, absorbing days end in pure joy and laughter with your loved ones. Where you wake up refreshed, bustling with energy to reach for heights no one has ever reached before. Where your dreams and aspirations get wings and more importantly, where the morning breeze gives you the much needed flight. Welcome to Infra Prosper. Welcome to where life takes flight, every passing moment.

Tucked away just enough to ensure peace of mind from the hustle of the metropolis of Cochin, Infra Prosper is just what the solitude seeking, nature loving soul in you is yearning for. In a residential land surrounded by the peaceful environs and a friendly neighborhood of Vazhakkala. you'll thrive on a laidback ambience you thought never existed in the city of Cochin. After all, a few warm, smiling faces in the neighborhood is not such a bad thing these days.
Smart use of space
Standing tall on a ground plus 4 floors, Infra Prosper 3 bedroom apartment come in three different Choices and with a smart design which uses up every inch of space available. With the smallest apartment measuring up to 1128 sq. ft., right from your bedroom to the kitchen , you'll get more room to accommodate almost anything and everything. And not to mention, your dreams and aspirations which need constant nurturing
Right next door to everything
Infra Prosper, Vazhakala is just a shout away from the IT Hub and the Special Economic Zone at Kakaknad. What's more, Educational Institutions, Tertiary Care hospitals, Super Market Chains, Restaurants,
Malls and Entertainment Facilities of repute are all scattered around at easily accessible distances.Talk about having the best of all words
Furnished entrance lobby
Club House
Health Club
Society room
Children's play area
Automatic passenger lift

Security cabin with round the clock security
Backup generator
Individual letter box
Rain water harvesting
Waste management system
Copyright © 2022 infrahousing.com. All rights reserved.