Infra Pinnacle,
Thiruvalla
Project Type
Luxury Apartments
Location
Thiruvalla
Unit Types
3 BHK
Project Status
Work in Progress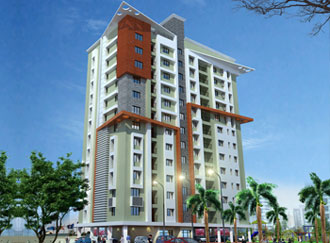 Overview
Celebrate a Stately Homecoming

It's time for Homecoming!
Thiruvalla!
The ever-enchanting nostalgia that accompanied you all the way across the world!
In the brief recesses of your hectic schedules, memories of your sweet homeland reverberate, calling you back to your homeland. You always knew in your heart that one day you would return to your homeland, to settle down. To relive the nostalgia.to breathe in the fresh fragrance of your soil.to feel the elation of being back home with the people and things you have loved!

Now that you have scaled the pinnacle of your career, the time has come for your Homecoming! And you want it to be a stately one, befitting the stately life you have always chosen to live, wherever you were across the globe.

You need an elegant and stately home to celebrate your Homecoming. A classy home, reinforced with round the clock security and excellent service, can also be a secure and comfy domicile for your loved ones dwelling back in Thiruvalla. It can also serve as an ideal holiday home for your yearly visits.

A stately home welcomes you back home

Infra Housing, one of the leading and most trusted builders of Kerala, presents Infra Pinnacle, a luxury apartment project created with your needs and dreams in mind. Infra Pinnacle, a ground + 12 storied, 3 BHK luxury apartment project coming right at the heart of Thiruvalla, features all the facilities you had planned for your dream home including exquisite landscaping and garden, roof top party area, fitness centre, children's play area, swimming pool and so on.

Round the clock security and excellent service will make life absolutely cozy and stately. Apart from the ground floor which flaunts an elegant lobby, each of the twelve floors of Infra Pinnacle will have only three apartments in two sizes, 2443 sq.ft. and 1708 sq.ft.

Celebrate life in the heart of conveniences

Infra Pinnacle is just at a stone's throw away from centre of Thiruvalla. The luxury apartment project, which literally falls within 1 km radius of the heart of the city, is just 100 mtrs away from M.C. Road, and is surrounded by some of the best educational institutions in the district like Mar Thoma Residential School and Believers' Church Residential School, major medical institutions like Medical Mission Hospital and Pushpagiri Medical College, Shopping Malls, Places of Worships, Religious Head Quarters etc. Railway Station and KSRTC bus station are in close proximity.
Exquisite Landscaping and garden
Children's play area
Roof top party area
Fitness centre
Swimming pool
Video phone security system / Intercom connection
Generator backup for common area lighting, water pump
2000 watts backup power for each apartment


2 automatic lifts - One passenger and One Bed lift
Visitors lounge and care takers cabin
Ample Car Parking facility
Security cabin, Round the clock security
Common wash rooms for Drivers / Servants
Drinking water supply from KWA connection and well
Society / Association room
Copyright © 2022 infrahousing.com. All rights reserved.