Infra Splendour,
Palarivattom - Edapally bypass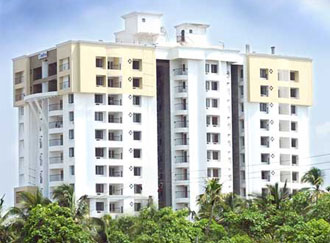 Overview
On the Palarivattom-Edapally bypass - a neighbourhood that has transformed itself into the new shopping, business, and recreational hub of Kochi. Infra Splendour is a high-rise apartment development at the new pulse of Kochi. This ground plus 13-story'd apartment complex has 78 pleasantly designed Luxury apartments with outstanding features.Over and above the standard, amenities will include a swimming pool, a fully equipped fitness center and a private deck for parties. Every home at Splendour comes with quality certified fixtures and superb finish, and is pre-wired for high-speed Internet access and intercom. Splendour residents will also enjoy a choice of medical, educational and community facilities right at their doorstep.And you can be fully confident that the unique overall ambience at Splendour with itsCarefully thought out architecture is designed for great harmony.A place for reflection and rejuvenation. A place where the finest lifestyle is for the taking.
Copyright © 2022 infrahousing.com. All rights reserved.